October 2nd Wednesday
Piggy Plus Col is accessed from the Burstall Pass trail from the Spray lakes road oposite Chester Lake parking . The first part follows a small creek which has a few tricky bits especially with the snow covering the rocks and the edge of the water. The trail then asends as the picture above show to the open valley with views of the Col and the Robertson Glacier.
The Col was not reached on this trip due to the large amount of snow but there is a great view point overlooking the Burstall Creek Valley. Most of the pictures in the slide show are from this point.
Total time return 5.5 hrs Distance 13 km Elevation gain 700 m (note GPS lost link due to deep canyon)
To view track on Map Click here & Click Open — Double Click Tracks — Click Show on Map — Click OK
At the start of the trail off Burstall Pass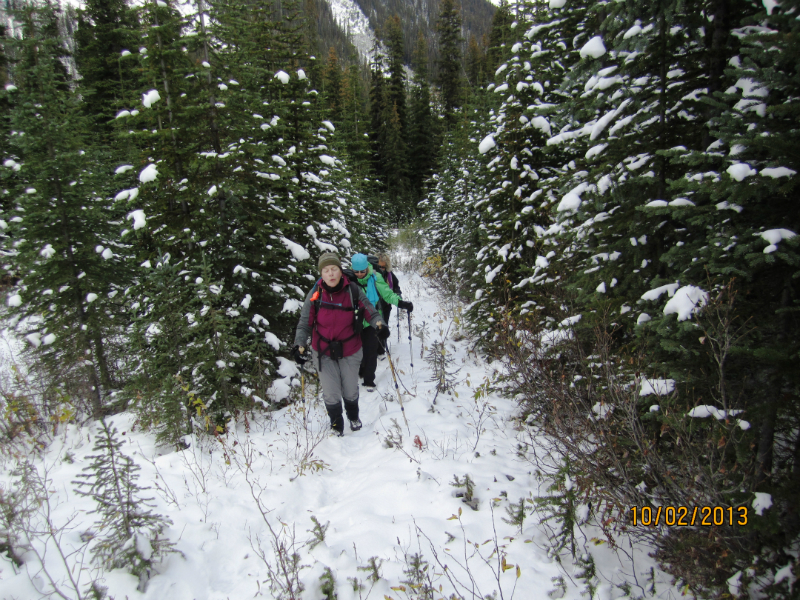 [recaptcha_form]