October 8th Wednesday 2014
Little Lougheed Peak is a small outlier between Mt Lougheed and The Wind Tower. The trail head is the same as for the hike up Spencer Creek. Please check out the link for all information on my Spencer Creek Hike post. http://willski.ca/spencer-creek-hike/
Following the Spencer Creek trail there is some flagging on the left which I believe is for Little Lougheed. The flagging is in the mossy spring area. We chose to hike further up the trail to gain some easy elevation before bushwhacking  as shown in photo above. The turn is about 1.8 km up the trail.The return to the trail is at about 1 km.This makes a little loop. The easy way would be to take the first turn where the trail splits at 1 km and return this way. I did not take the well flagged route so cannot comment on that route.
After attaining the ridge it is easy to see the route ahead.
Breaking through the trees with the summit in sight. Take the far left it was a little shorter.
Great views on a great day
On the way down we walked past the route we came up and headed for  a small rock tower. Below that is this interesting rock pile. After passing this area just head down through the trees bearing to the left. Although there is no trail we popped out at about  the 1 km point.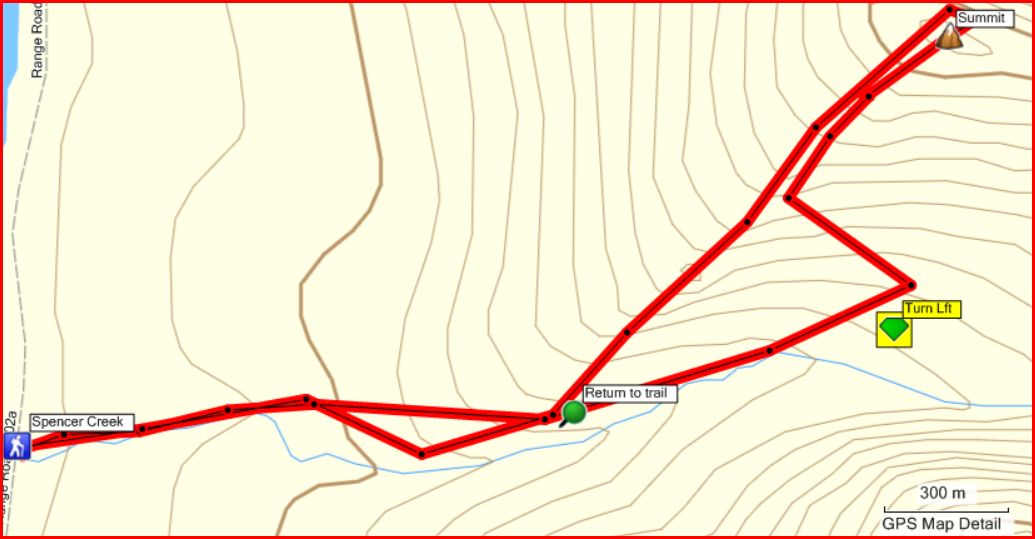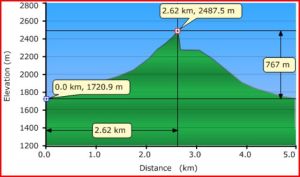 Distance return 5.0 km Time return 4:30 hrs ( inc 30 min lunch ) Elevation Accumulated gain 775 m Elevation to Summit 765m Summit height 2495 m